A select group of The Charlotte Sports Foundation supporters, the Leatherheads help ensure every event is unforgettable by providing invaluable assistance with game logistics, marketing efforts and activations.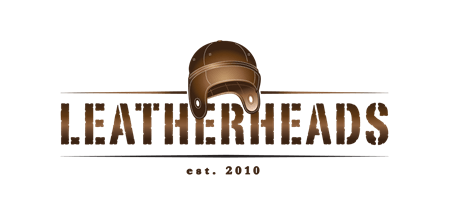 The Leatherheads are instrumental in the success of The Charlotte Sports Foundation events by providing:
Assistance during event activations
Support marketing campaigns
Logistical guidance for teams and players before and during events
Competitive research at other stadiums
Interested in becoming a Leatherhead? Get in touch with Will Lawson to learn more at wlawson@charlottesports.org or (704) 644-4051.
Thank you to our Leatherheads
James Aleo, BMW America
Stephanie Alger, Bank of America
Corey Andresen
Jodi Bartock, CliftonLarsonAllen LLP
Adam Bowen, Ally Financial
Michael Burt, Morehead Title Co.
Cole Buckfelder, Wells Fargo
Ernie Creech, Conder Flag Company
Trevor Crocker, Viking Mergers
Matthew Cunningham, Wells Fargo
Will Dedmon, LPL Financial
Craig Depken II, University of North Carolina at Charlotte
Ben Dobson, NFP-CBA
Tina Early, Catawba Mechanical
Chris Flouhouse, Wells Fargo
Bill Godwin, Fifth Third Bank
Michael Greene, GoodmanCarr
Brian Groeschel, Reimels Dentistry
Paul Groeschel, Reimels Dentistry
Drayton Henderson, RW Baird
Landrum Henderson, RW Baird
Jim Holloway, PWC
Ian Holmes, USA Football
Rob Jeffway, The Fallon Company
Charles Jenkins, Heyward Incorporated
Taylor Jurney, Paragon Commercial Bank
Walt Kennedy, SunTrust Private Wealth
Bailey King, Bradley
Doug LaBrosse, Merrill Lynch Pierce, Fenner, & Smith Inc.
Ben Lassiter, Carolina Legal
Jeff Longo, SportsBizCamps
Zach Manis
Frank McCleneghan, Piedmont Properties
Chris Narveson, Orange Theory
Scott Paul
Charlie Pitts, CIGNA HealthCare Carolinas
Raul Ramis, Barringer Construction
Sam Renaut, The Renaut Group
Don Rush, In-Elements
Jim Sharp, Regions Financial Corp/Regions Securities LLC
Jon Simon, PaulSimon Company
Chris Shoffner, Wells Fargo
Jonathan Swope, Second Chance Christmas
Marcus Thomas, KEI Architects
Jay Westmoreland, Morgan Stanley Smith Barney
Greg Wiley, Engitecture
Matt Williams, CCA Financial
Meet Our Team and Partners
Everyone involved with the Charlotte Sports Foundation shares a commitment to supporting and enriching our community by creating unforgettable sports experiences.
Latest News
Download the Charlotte Sports Foundation App
Your on-the-go source for tickets, timing and important updates about the Charlotte Sports Foundation's events.
Download