Fans take notice when you're a partner for the Charlotte Sports Foundation's signature events. As an official partner, your company receives tailored marketing support through the Charlotte Sport Foundation's various platforms and advertising that reaches more than 200 million fans. It's an ideal opportunity to maximize your company's presence and reach while supporting the city of Charlotte.


Interested in becoming a partner? Get in touch with Will Lawson  at wlawson@charlottesports.org or 704-644-4051 for customized sponsorship opportunities.
Customized Packages
As an official partner, the Charlotte Sports Foundation will work with you to create customized marketing plans specific to your goals and objectives. You'll also get to enjoy exclusive perks and opportunities such as:
Access to exclusive events | Complimentary ticket packages | Premium hospitality opportunities
1 million Fans that have attended the 18 Bowl Games and 4 Classic Games
2.92 Average national TV rating for the 2008-2019 Bowl Game
62 million Television households reached over the history of the games through our TV partners
Top 5 Twitter account by number of followers; recognized by Athlon Sports and ESPN
222.3 million Total population in the Bowl footprint
No. 1 Millennial moving destination city, top tech momentum market, and state with the fastest growing large economy
2.5 million Residents; 4th fastest growing US metro
Activation Examples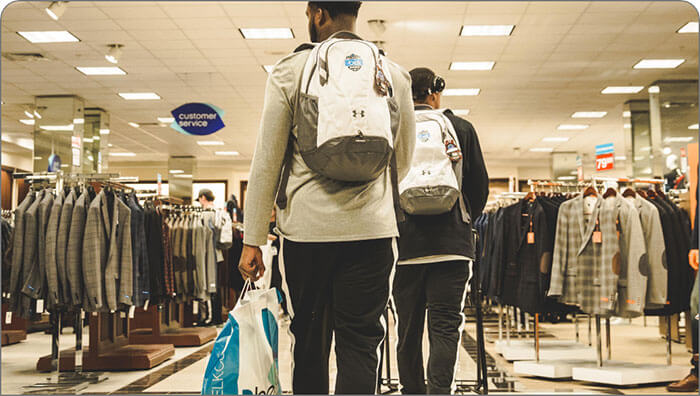 Belk Shopping Spree
Belk partnered with CSF to put on the premiere event of Bowl Season: the Belk Shopping Spree. Showcasing Belk's flagship store at SouthPark Mall, players from the teams participating in the Bowl Game are given the run of the store to shop for themselves, family, and friends.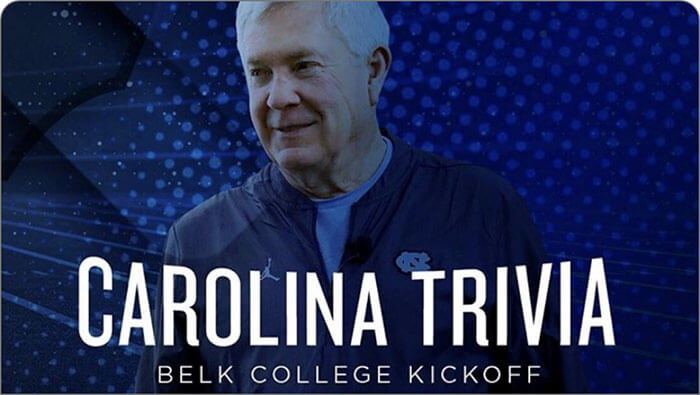 Carolina Trivia powered by OrthoCarolina
Given the objective of growing OrthoCarolina's engagement on Instagram, CSF and the partner developed a plan to give away an Ultimate Prize Pack to the 2019 North Carolina vs. South Carolina game to the fan with the best knowledge of Carolina Trivia. In-stadium signage continued to highlight the partnership on game day.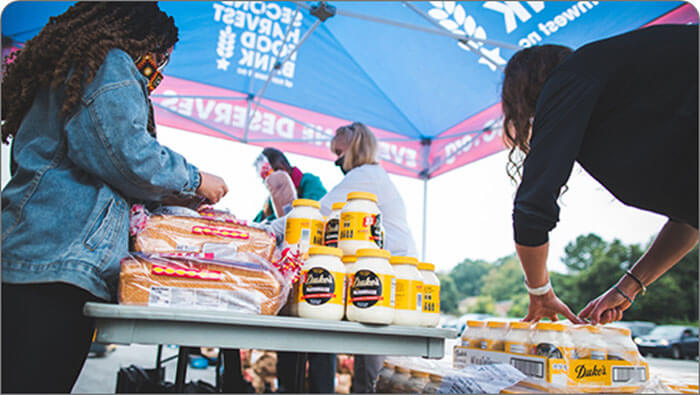 Duke's Mayo + Second Harvest Food Bank Drive Thru
Giving back to the community is an important pillar of Duke's Mayonnaise's partnership with CSF, and they did just that when the collaborated with the Second Harvest Food Bank of Northwest North Carolina for a food drive thru. In just a few short hours, Duke's and Second Harvest were able to provide food for over 300 North Carolina families
Download the Charlotte Sports Foundation App
Your on-the-go source for tickets, timing and important updates about the Charlotte Sports Foundation's events.
Download