2015 Belk Bowl Date and Time Announced
14th Annual Belk Bowl Will Be Played December 30 at 3:30 p.m.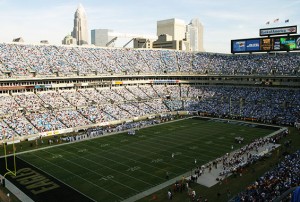 Charlotte, N.C. – The Charlotte Sports Foundation announced today that the 2015 Belk Bowl will be played on Wednesday, December 30, with a 3:30 p.m. EST kickoff. The game will be televised nationally on ESPN and will be the only bowl game aired during the weekday time slot.
College football's only bowl game to call the Carolinas home, the Belk Bowl has long-term partnerships in place with Belk, ESPN, the Atlantic Coast Conference (ACC) and the Southeastern Conference (SEC), all through 2019. The game is played at Bank of America Stadium in Charlotte, N.C.
Belk has been the title sponsor of the Belk Bowl since 2011, working to help increase the Bowl's visibility both regionally and nationally. The Belk Bowl FanFest has featured recent musical acts including Daughtry, Edwin McCain, Lady Antebellum, Blake Shelton and Miranda Lambert.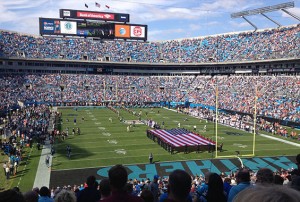 Single game tickets will go on sale in the fall. But with the Belk Pigskin Package, fans can currently purchase tickets for the 2015 Belk College Kickoff Game, between North Carolina Tar Heels and South Carolina Gamecocks, and the 2015 Belk Bowl. The Belk Pigskin Package guarantees fans the same seats for the Belk College Kickoff Game and Belk Bowl and pricing starts at just $119. For more information, please contact the Charlotte Sports Foundation's Ticket Office at Tickets@CharlotteSports.org.
"We are very excited to announce that the 2015 Belk Bowl will be played on Wednesday, December 30," said Will Webb, Belk Bowl Executive Director. "We look forward to welcoming teams and fans from the SEC and ACC to our city to play in one of the best stadiums in America."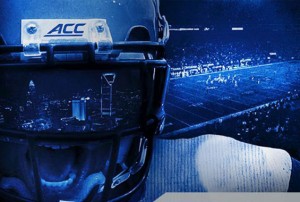 "We are so pleased that the Belk Bowl will be played on December 30," said Jon Pollack, Belk's Executive Vice President of Marketing, Sales Promotion and eCommerce. "We look forward to building out that week with exciting activities for fans, including the Belk Bowl FanFest. This year's festivities will provide a great time for fans, a significant opportunity for Belk and the perfect chance to showcase the city of Charlotte."
"We not only have the best location to host a bowl game, but also an excellent time slot," added Tom Skains, General Chairman of the Belk Bowl and Vice Chairman of the Charlotte Sports Foundation Board of Directors. "This gives us a wonderful opportunity to showcase our great city to the best fans in college football!"